Commsworld has appointed an experienced business development director to further expand its public sector client base.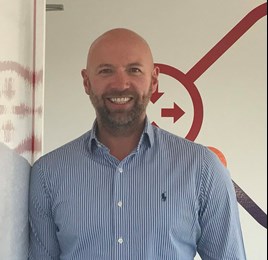 Craig Scott, formerly Regional Director Scotland with MLL Telecom joins the expanding team at Edinburgh-headquartered Commsworld, bringing over 20 years' experience to his new role as Public Sector Business Development Director.
With almost a decade of working primarily in public sector sales for Updata Infrastructure and Boston Networks, Craig will be responsible for implementing and delivering a strategy to help the firm drive major growth in this area.
He said: "There's a great deal of untapped potential within Commsworld – it is a firm which is really up there competing with the major players across the UK in terms of its capability in delivering public sector contracts.
"However, what sets it apart from these other companies is the simple fact that the service and management of these contracts has been outstanding, which we know from the feedback we've been given by these clients.
"That's why further development, relationship building and positioning in the marketplace will be key to greater success in this area of focus for Commsworld.
"Having known about Commsworld for a very long time, I don't feel like a complete stranger – it's an exciting new challenge that I can't wait to get stuck into."
Earlier this year, Commsworld was successful in its bid to have it services represented across a new £5bn UK government telecoms and network framework, meaning the firm can benefit from being on a streamlined procurement process for the entire UK public sector.
It has already deployed into and manages three of Scotland's largest public sector ICT contracts – City of Edinburgh Council, Glasgow City Council and Scottish Borders Council – which have helped the firm to deliver the exponential growth that last year delivered 41% year on year revenue increase, breaking £20m for the first time.
Ricky Nicol, Founder and CEO of Commsworld, said: "Bringing someone with Craig's insight and expertise into the business is going to be hugely valuable for us all as we continue on this path of development in the public sector.
"In recent years, the involvement we've had in these contracts has really been the boost for the growth of Commsworld.
"It's hugely important for us as a firm to deliver the level of service to these contracts that the business community has long received, which is where Craig's knowledge will be invaluable."