Glasgow to be Transformed by Scottish Tech Success Story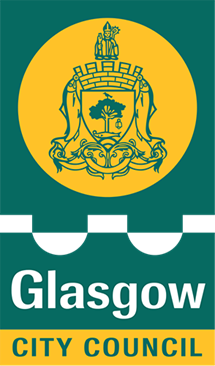 A HOMEGROWN SME has landed a pivotal role in the UK's largest recent public sector contract that will see Glasgow evolve into a "globally renowned" digital city.
Commsworld has now finalised a milestone £30million contract to become a key provider within the seven-year Information and Communication Technology (ICT) contract with Glasgow City Council.
Scotland's largest independent telecoms firm will now deliver a greatly enhanced Wide Area Network of ultra-fast, pure-fibre connectivity that will transform the city's schools, libraries and other council buildings.  
Vastly upgraded pure fibre infrastructure will connect all council sites, providing bandwidth speeds anticipated to be 100 times the UK average and major improvements to resilience set to minimise costly, inconvenient downtime.
The result will be a transformation of the city's digital infrastructure bringing vast improvements across many council services – and providing the backbone for pure fibre connections to the city's businesses and homes.
Commsworld will also rollout an IP Telephony solution for more than 16,000 council users and a 180 seat Contact Centre. These key aspects of the ICT contract will deliver significant benefits to residents, while also creating a number of new jobs in the Scottish IT market.
Glasgow City Council Digital Champion, Cllr Angus Millar, said: "Glasgow's rapid development as a digital, connected city gives us the chance to completely rethink how we use technology to improve lives and communities.
"From world-class digital learning in our schools, to better connected businesses, access to top-quality infrastructure will transform Glasgow into one of the best-connected cities anywhere in Europe.
"Having one of Scotland's big tech SME success stories at the very heart of that transformation is testament to their innovation and will help deliver huge benefits to the whole city."
The overarching ICT contract is the largest public sector contract agreed in UK in the past year and Commsworld's confirmed role has resulted in the biggest contract in its 23 year history.
Ricky Nicol, Chief Executive of Commsworld, said: "This contract has effectively given the green light for Glasgow to become a truly digital city capable of attracting the most exciting businesses in the world.
"It's vital that our Scottish cities and their people are at the cutting edge of technology – so it is fantastic that so many will now benefit thanks to this council's ambition and foresight."
The contract is a gamechanger for 81-strong Commsworld, which posted £13.2million in revenues in its last fully audited tax year[i] – and is likely to record a 17 per cent growth on that in its most recent figures, which will be confirmed in the coming weeks - for the time period that precedes this record contract.
[i]Financial year ends, ending December 2016