Success follows prime London office opening, network expansion and G-Cloud 11 listing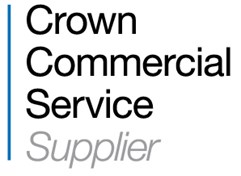 COMMSWORLD is celebrating its successful bid to have its services represented across a new £5billion UK government telecoms and network framework.
The rapidly growing firm has succeeded in achieving listings in two Network Services 2 (NS2) "Lots", representing Wide Area Networks and Local Area Networks. Three lots are still to be awarded. 
It means the firm can benefit from being on a streamlined procurement process for the entirety of the UK public sector, associated bodies and agencies, the voluntary sector and charities.
While it is impossible to ascertain a value to the business, its listings on the more specialised G-Cloud frameworks have brought in more than £1.2million in revenue – and the firm believes NS2 could comfortably deliver 10 times that return.
Andy Arkle, Commercial Director with the Edinburgh-headquartered firm, said: "This is yet another milestone moment in the journey of Commsworld, consolidating our position as a genuinely UK-wide operator.
We are thrilled to have our services represented across NS2. This gives us the platform to grow and deliver what we do best regardless of the location in the UK."  
As part of the vetting process, Commsworld achieved a maximum score of 100% across all quality management elements of the vetting process, highlighting the firm's aptitude, quality and customer support.
The news comes while the firm is positioning itself to replicate its transformative work across Scotland south of the border – with recent announcements including the opening of a prime London office at Eccleston Square, as well as the creation of the UK's largest privately owned and operated optical core fibre network.
Launched in 1994, Commsworld delivered expert telephony services, which it continues to do to this day, moving into networking and connectivity with the acquisition of Fluency in 2012. This helped the firm build a strong reputation within Scotland's private sector.
However, the importance of the public sector to the firm is underlined by its more recent involvement in some of the UK's largest contracts (City of Edinburgh Council and Glasgow City Council ICT contracts), which have helped deliver the exponential growth that last year delivered 41% year on year revenue increase, breaking £20million for the first time. 
NS2 replaces NS1, coming into effect from Monday 12 August. Managed by Crown Commercial Service, the new framework is larger and more comprehensive than its predecessor.
Andy added: "We knew this was an ambitious project.  To receive full marks across all the key background criteria just showcases that, as far as we have come as a business, we haven't lost sight of the qualities that set us apart.
We are now in a select group of providers in the UK that can sell to the public sector – and these results prove that we can deliver."
Commsworld has so far successfully achieved a place in the following Lots:

-       Lot 1 Wide Area Networks
-       Lot 2 Local Area Networks
Crown Commercial Service uses the collective buying power of the entire public sector and our commercial expertise to help our customers save time and money when buying common goods and services.