Nearly 50,000 school children in Glasgow are to get their own iPad to help with lessons as reported by the BBC.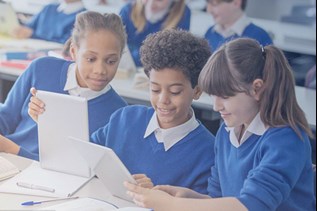 This is a fantastic announcement and initiative by Glasgow City Council, part of the seven-year Information and Communication Technology (ICT) contract with CGI of which Commsworld is a key provider.
The iPad rollout will see every pupil from P6 to S6 given their own device to improve learning and embrace this digital age that we are in.
This tremendous project is only made possible by having access to fast internet in the schools, enabled by our optical core fibre network.  Commsworld delivered a greatly enhanced Wide Area Network of ultra-fast, pure-fibre connectivity for Glasgow City Council that will transform the city's schools, libraries and other council buildings.  
The vastly upgraded pure fibre infrastructure will connect all council sites, providing bandwidth speeds anticipated to be 100 times the UK average.
A number of other local authorities including Edinburgh and the Scottish Borders, where Commsworld also helped to completely transform their network infrastructure, are also implementing similar schemes.
Ricky Nicol, Commsworld CEO said"It's vital that our schools and children are at the cutting edge of technology – so it is fantastic that so many will now benefit thanks to this council's ambition and foresight."