Commsworld, the UK's largest independent network provider, has been listed for the fourth year running on a lucrative UK government telecoms and network framework.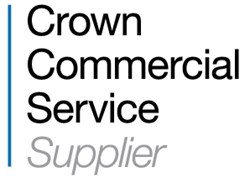 The Edinburgh-headquartered company won approval for its services on G-Cloud 12, where it will compete for a share of between £1.8 billion and £2.5 billion in public sector contracts.
Amongst the major service areas to all UK public sector bodies, from the 28th September Commsworld will be able to offer its cloud hosting, cloud software and cloud support services.
The news comes just weeks after the company was awarded a £15 million contract by Renfrewshire Council to upgrade its digital connectivity and services across the region.
It also has taken a historic final step in its transformation from telecoms disruptor to the UK's largest independent network provider by completing the last rollout in its nationwide ultra-fast Fluency optical core network, investing more than £10 million.
Ricky Nicol, Chief Executive of Commsworld, said: "Commsworld's inclusion in G-Cloud for the fourth year in a row is a huge endorsement for us. It shows all public sector bodies can trust that the services and solutions we offer will meet the rigorous high standards expected of every company on this framework.
"As our society still grapples with the effects of the Coronavirus pandemic and the 'new normal' it has created, there is no doubt that fast, reliable and resilient connectivity is more vital than ever.
"Commsworld stands ready to support all organisations across the board in delivering a high-quality service that is reliable, credible and meets the high demands expected of it."
Charles Quinn, Chief Commercial Officer for Commsworld, said: "Our inclusion on the G-Cloud framework again for this year puts us on a footing with the biggest service providers in the countryas we look to provide our high-quality service to more organisationsacross the UK. It also gives us a platform to grow and deliver what we do best, as well as proving that we deliver."
Since its inception, there has been £6.2bn worth of sales through the G-Cloud framework, with the majority of the business coming from the UK government. Around 44% of that spend has been awarded to small and medium-sized enterprises (SMEs).