Commsworld: Ten Years on what's changed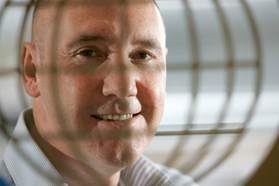 Hi I am Ricky Nicol; Co-Founder and Chief Executive at Commsworld a Scottish based Next Generation Network Operator and ISP (Internet Services Provider).
We own and directly manage a UK wide Next Generation Network that reaches the length and breadth of the UK and support several thousand customers across the Private and Public Sectors with their business critical Voice/Data & Internet technologies.
I can hardly believe it is now ten years since I was diagnosed with Cancer (Squamous Cell Carcinoma to be precise) and I am (funnily enough) ecstatic to have come through this and living life to the full.
Again, big thanks to the wonderful staff at The Western General Hospital in Edinburgh.
Given it is the ten year anniversary I thought I would give a quick summary of where Commsworld is today and the successes and progress we have made in the last year alone.
Commsworld Year End 2015
2015 was a transformational year for Commsworld.
Major successes were delivered across a number of areas within the business in both Private and Public Sector and our ever growing Partner Channel with record trading and major investments in the business bearing fruit.
On the trading front we grew our revenues by 22% on 2014, trebled our profits over the same period and secured future orders with contract values way in excess of £20m across both the Private and Public Sectors. This gives the business long term security and further underlines the strategic plans and investments we have made over the last few years.
Sales Success
In brief:
Public Sector
Major breakthrough in to the Public Sector with the award of a multi-year multi million pound contract from CGI to work in partnership with them in their Transformational ICT outsourcing and digital services contract for The City of Edinburgh Council.
This contract consists of delivering a 400+ site WAN (Wide Area Network) Pure Fibre Network replacement of the legacy WAN including 137 schools and delivering across this greatly enhanced and improved internet and data connectivity.
Delivering an IP Telephony replacement of the legacy Telecom Estate across all sites via our Fluency Next Generation Network with circa 11,000 end users, including a Multi Media Contact Centre.
I know this is just the beginning with the current activity and engagement we have in this sector I am confident of exponential growth going forward.
Private Sector
Unprecedented success in securing and delivering multi-faceted Voice/Data and Internet services to an ever growing high profile business community throughout Scotland.
From numerous top named Legal and Professional Services companies and many of Scotland's top named Automotive Dealers to Local Banks, Conference Centres, National Hotel chains, Stock Brokers, Technology & Software Companies and Oil & Gas organisations.
Partner Channel
Commsworld has had incredible success in partnering, or as I view this collaborating, with other like-minded technology companies. We have gone from a single direct sales approach to the market with a more collaborative and joined up solution that has been welcomed with open arms from all parties.
We have also formally partnered up with some of the best UK wide Data Centre Operators and work literally in partnership with these outstanding organisations to deliver their customers to their Data Centres via our Fluency Next Generation Network (Umbilical Technology Cord if you like).
Technology and Operational Successes
Fluency Network
Major expansion and investment in our Next Generation Network to cope with massive growth on contracts secured while preparing the ground for future success.
The City of Edinburgh alone has in the region of 1000 business premises connected to same with circa 2500 circuits in total now connected to our Low Latency Super-Fast optical network.
So in brief in last 6 months alone:
Upgraded the core to Juniper MX480 routers
Core backhauls upgraded to Nx10Gb/s (multi-10-gig)
Unbundled three additional exchanges in Edinburgh (Abbeyhill, Liberton & South Queensferry) on top of the five existing in the city.
Rebuilt Edinburgh metro-ring backhauls with entire dark fibre estate
Tripled the size of our footprint at Pulsant South Gyle (now on-net in all three buildings, including their brand new 'Phase 4' facility
Installed high-density Juniper MX104 devices in all of the Edinburgh exchanges
Unbundled Inverness Macdhui and Mallaig exchanges
Lit a new PoP at Brightsolid's new DC in Aberdeen
Built new dark fibre metro-ring between all three PoPs Aberdeen
Transitioned the entire access network from Cisco Metro Ethernet to Juniper MX platform
Opened additional Pop in Telecity Harbour Exchange in London
Created a dedicated, highly qualified and experienced Network Support Team to deliver world class support to our customers and partners
As I type this we are half way through delivering a brand new Pure Fibre Next Generation Network in to the city of Edinburgh.
This network, which will revolutionise the city, will deliver major benefits to both the Public and Private Sectors and put Edinburgh firmly on the world map as a Digital City. Not only will this help attract inward investment it will deliver an innovative digital platform which will accelerate our fast growing Technology Sector and allow them to stay put and grow world class technology businesses from here in Scotland.
Edinburgh Schools, as an example, will no longer rely on contended small bandwidth internet connectivity but will have Pure Fibre Multi Gigabit capabilities which will quite simply revolutionise how our children engage and learn in this connected world.
Operations
Restructured our entire Operations from top to bottom bringing in several experienced professionals in order to better serve our customers. Created dedicated Provisioning, Project Management, Service and Technical Support teams.
Building and enhancing our own CRM systems and portals allowing customers and partners to come on line with us.
Conclusion
Ten years ago Commsworld was a small telecom centric reseller and I was eh…under a bit of pressure… today we are redefining how our businesses, cities, local authorities and citizens interact in an online cloud dominated world….. and I am pleased to say, I am no longer under a bit of pressure.
What will the next ten years bring………….
Twitter: @rickynic
Email: richard@commsworld.com