Neos Networks has chosen Commsworld to deliver new dark fibre connectivity that gives the company 100% direct access to the Pulsant data centre in South Gyle, Edinburgh.
Commsworld built and completed the contract in just three weeks, providing a direct route to main data halls. This provides Neos Networks with complete resilience diversity, as well as a scaling advantage to any clients, boosting the smooth running of its operations throughout Scotland's capital.
Commsworld delivers this through its management and control of the largest privately-funded optical core network in the country, built on over 2,000km of dark fibre, which gives it the capacity to provide the scalable bandwidth needed to provide a resilient, reliable service. 
It allows Commsworld to maintain full control whilst keeping latency across the country as low as physically possible, providing the capability to connect to a very fast, high quality, robust network almost anywhere in the UK as well as the necessary bandwidth to deliver an efficient, reliable and stable connection.
The delivery provides Neos Networks – a fellow leading UK provider of business network infrastructure and connectivity ­– with extra reach for its own end-to-end dark fibre network, and also marks a continuation of its relationship with Commsworld.
Previously, Neos Networks assisted Commsworld in providing scalable network solutions which have enabled Commsworld to deliver ultra-reliable and high-capacity internet connectivity to major sporting events and festivals in Scotland.
Steve Wood, Group Sales Director for Commsworld, said: "This contract delivery for Neos Networks further strengthens the relationship between the two companies, and shows that Commsworld now has the capability to deliver core connectivity to a Tier 1 telecoms operator such as Neos Networks, cementing our status in the carrier space.
"As Commsworld expands its fibre footprint, we see further opportunities, giving us the capability to sign long-term contracts to the benefit of both organisations. Neos Networks' assistance in the provision of connectivity to the likes of the Open Championship was a fantastic example of the work that can be delivered when we work together."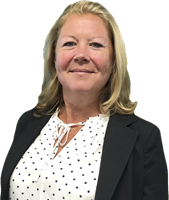 Sarah Mills, CRO of Neos Networks, said: "We have been working in partnership with Commsworld for a number of years and are pleased at how the relationship has developed over this time, and some of the fantastic projects we've delivered together. More recently, they've been crucial in helping us better connect Edinburgh via the Pulsant data centre, delivering the services in record time and with the resilience and diversity required."