Commsworld Group Sales Manager Willie Fairhurst is one of the first individuals in Scotland to become a WiredScore and SmartScore Accredited Professional (AP).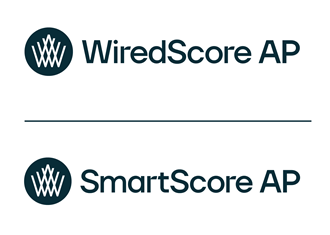 Commsworld is also a launch partner of WiredScore and SmartScore in the UK, which aim to make buildings better connected. They help boost collaboration, innovation and more dynamic working not only in Scotland and the UK but across the world, by providing a digital connectivity rating for buildings.
APs are certified professionals who apply their knowledge and understanding to improve digital connectivity in buildings so that companies themselves gain the full benefit through their own WiredScore accreditation.
This helps achieve best-in-class connectivity through the delivery of full fibre into businesses, providing resiliency that addresses and significantly reduces the cost of internet downtime for companies and their employees.
Willie said: "I am delighted to be one of the first WiredScore and SmartScore Accredited Professionals in Scotland, and for Commsworld to be a launch partner. WiredScore and SmartScore have helped a host of top businesses vastly improve connectivity in their offices and buildings.
"There are four levels of WiredScore and SmartScore certification – Certified, Silver, Gold and Platinum. But most importantly, WiredScore and SmartScore focuses hard on making sure those seeking to be accredited in their own right have a service that fully meets their needs.
"This includes measuring resiliency, by making sure equipment is secure to minimise or even eradicate outages so that tenants or staff achieve seamless connectivity for all devices. It also makes sure service quality is matched by competitive pricing, and also future proofs systems so that it is ready to adapt to new and advancing technologies."
William Newton, President and MD, WiredScore, commented: "The launch of our Accredited Professional programme in the UK is a significant step for WiredScore in realising our mission to make the world's buildings smarter and better connected.
"Partnering with some of the most progressive and dynamic organisations in the real estate sector, we are excited to be working alongside like-minded professionals who share our ambitions and are equally committed to realising our aims to set the standard for technology in the built world."