Commsworld is strengthening its partnership with technology provider 8x8 by expanding the reach of its market leading 8x8 XCaaS™ (eXperience Communications as a Service™) integrated cloud communications and contact centre platform to Commsworld customers across the UK.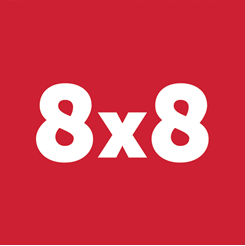 The move will allow Commsworld, the UK's largest independent network provider, to add 8x8's integrated, cloud native contact centre, voice, team chat and video meeting product to its own solutions.
Commsworld will be able to provide clients across all sectors – public, private and third sector – with a fully mobile service that allows them to collaborate anywhere on any device, through fully-integrated communications tools that cover voice, video and contact centre capabilities within the same core cloud platform.
Commsworld's resilient, low-latency, high performance network together with 8x8's enterprise-grade cloud communications will deliver a leading-edge solution that provides customers with both a superior performance and customer experience in today's connected world.
The enhanced partnership comes as demand for cloud-based platforms continues to grow rapidly across the UK. 8x8 provides a complete, single-vendor cloud communications and contact centre solution which is able to integrate with a business's existing way of operating, connecting securely and interacting with other internal systems, third party apps and technology.
Through 8x8, businesses can control one solution for cloud phone, messaging, meetings and contact centre, as well as analytics, which are especially useful for those continuing to work from home as the COVID-19 pandemic continues. Benefits include an award-winning integration with Microsoft Teams – connecting Teams to the PSTN network in 48 countries worldwide – and the ability to synchronise presence between systems.
Steve Wood, Group Sales Director at Commsworld, said: "This partnership is excellent news for both Commsworld and Commsworld customers. It perfectly complements our own solutions, helping to further free staff from the constraints of on-premises equipment.
"We very much look forward to working together with 8x8 to deploy and manage this suite of products for our customers."
Keith Jackson, Vice President of International Channels at 8x8, said: "Our partners, and the strong and trusted long-term relationships they have built with their clients, have been instrumental in guiding organisations along their digital transformation journey as they move off legacy, on-premises communications and customer engagement systems. We look forward to expanding our strong partnership with Commsworld and work together to capitalise on a major growth opportunity for the 8x8 XCaaS integrated cloud communications and contact centre solution."