Commsworld and ECS, the founding sponsors of Boroughmuir Youth Rugby Academy, are delighted to renew their support for a further four years.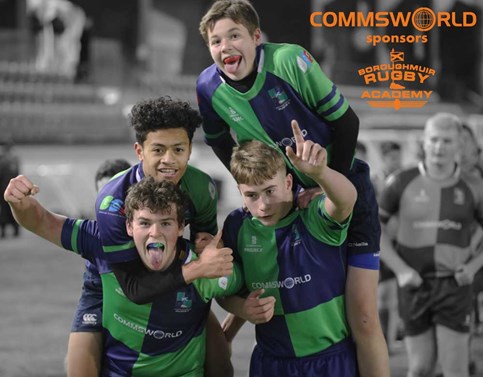 The businesses were the first to financially back the academy when it was formed in 2016, as part of their mission to actively invest in local communities. In the four years since, they themselves have themselves become closer, with ECS joining the Commsworld team.
The new deal, which extends this fantastic community partnership until 2024, will see the Commsworld and ECS brands displayed on all academy players' shirts.
The Boroughmuir Rugby Academy coaches more than 350 young players, aged from 5 to 18, every week. In addition, the academy actively supports over 1,000 young people across three high schools and 14 primary schools.
Commsworld and ECS' support for the young people of Boroughmuir has helped the club not only create a top quality inclusive culture but also achieve great success, winning the National Shogun League twice, the U16 and U18 National Cups.
Commsworld chief, Ricky Nicol said the company recognised the need for further backing as the COVID-19 crisis continues.
He said: "Boroughmuir's ethos of inclusivity and investment in young people from all backgrounds is phenomenal and we are delighted to continue to back this fantastic local community charity."
Stevie Douglas, Boroughmuir President, said: "Commsworld and ECS have provided our community with unbelievable support, including providing us with amazing WiFi in the clubhouse.
"We cannot emphasiseenough how important the support of community-minded business is for us, at a time when COVID-19 has had such a huge impact on the finances of rugby and sport in general.
"This backing will help us move forward and ensure that the next generation of rugby players of all abilities can participate in the game and community they love."