Fife Women's Aid has secured vital internet access throughout its refuges so women and their families fleeing domestic abuse can stay connected during the Covid-19 lockdown.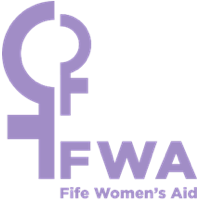 The move, part of a ground-breaking partnership with Fife Council and St Andrews University's Lumsden Club, follows a surge in calls for help to Fife Women's Aid during the Coronavirus pandemic.
It means, thanks to the support of Fife Women's Aid, 41 women and 39 children are now able to connect to the internet, thereby enabling them to maintain contact with family, friends and their community, providing vital respite and a sense of normality during such a time of crisis.
It also provides children in refuge much-needed access their schoolwork during lockdown and for Fife Women's Aid to deliver support in a different setting due to the closure of schools in March.
Generous fundraising efforts from The Lumsden Club helped fund the installation of internet throughout the Fife Women's Aid network, while Fife Council responded by providing six new refuges.
The comprehensive roll-out of digital access was completed by Commsworld. The leading UK-wide provider of networking and connectivity solutions completed the job in less than a week.
Women and children who have fled domestic abuse can very often end up feeling alone and isolated from their networks. This has been exacerbated by the ongoing pandemic.
One woman revealed she had not been able to afford the data package on her phone while in refuge and had therefore been unable to have video calls with family during lockdown. However, thanks to the new internet access she is now looking forward to taking part in a family quiz this weekend.
Another woman had been forced to use an expensive 'pay as you go' contract to gain internet access just so she could continue working from home. As well as her employment now being secure thanks to the reliable connectivity, she has also saved a 'small fortune' as a result.
Kate McCormack, manager at Fife Women's Aid, said: "We are eternally grateful to everyone involved in making this substantial project a reality.
"Thanks to Fife Council, who have rapidly responded to the lockdown and the impact of this on families experiencing domestic abuse, more women and children are now in safe accommodation.
"We are also in awe of the work of the Lumsden Club, who continue to support and fundraise for us on an ongoing basis. They have increased their efforts during lockdown to fund the installation of internet in our refuges which is an act that will truly transform the lives of families during these most daunting of times.
"Commsworld have also been fantastic throughout the entire process, creating a bespoke product that ensures each refuge comes kitted out with a 4G router in order to keep families connected. Not only that, their tireless commitment to the project has resulted in full installation of the provision throughout all refuges in less than a week.
"We are also grateful to the Women's Fund for Scotland for awarding us a grant to purchase tablets for each refuge; generous donations from a range of individuals and organisations has added to this funding to ensure we can provide this for all, including the new refuges. 
"Without each of these partners, none of this would have been possible."
A spokesperson for the Lumsden Club said: "Since lockdown began, we have scattered all over the world. Our hearts have remained in Fife, as we watched Fife Women's Aid face up to the tremendous challenge of lockdown with creativity and resilience. We are extremely proud to have supported the purchase of broadband for all refuges to allow online communication, education and recreation: once again, Fife Women's Aid covers all bases and empowers women to live independently."
Fife Women's Aid is continuing to provide direct support in essential or crisis situations and to provide alternative methods of support in other situations.
The charity is keen to reassure women that it is still here and encourages them to seek help when it is safe to do so. Freephone support line is available on 0808 802 5555 (9am-5pm and 6pm-8am Monday to Friday and 24 hours on Saturday and Sunday). You can also contact Fife Women's Aid by email at info@fifewomensaid.org.ukor via message on Facebook.
To find more information about the service, or to donate to the charity's Just Giving page, visit www.fifewomensaid.org.uk