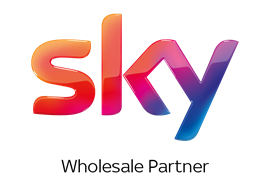 AN INDEPENDENT telecoms firm have entered into a UK-wide connectivity partnership with Sky – allowing business users to finally access its extensive network.
It follows the recent announcement that saw Commsworld also become the operator of the UK's largest privately-owned network thanks to Dark Fibre deals with CityFibre and Zayo.
As a result of its agreement, the Edinburgh headquartered firm will have access to Wholesale Ethernet from almost 3000 Sky Ethernet-enabled exchanges, extending its UK footprint and adding further choice for bringing fibre connectivity to its customers' premises.
Charlie Boisseau, Chief Technology Officer of Commsworld, said: "The need for bandwidth and the critical importance of having a resilient connection is growing. We have an extensive reach already, however in the past we've had to lean on a very short list of national providers that are able to offer last-mile access in any given area. This can become particularly challenging when a customer asks us for a pair of resilient connections where naturally we can't rely on the same wholesale provider for both.
"When we heard Sky were opening their network footprint for National Ethernet access we couldn't wait to get access to it.  Sky has a great reputation for the quality and extensive reach of its network, however up until recently business customers haven't been able to take advantage of it.
"Connectivity is now the umbilical cord for so many businesses – and that's why we are unashamedly ambitious in our drive to grow – because we feel we can offer a different approach. Our innovative ways of tackling today's connectivity challenges have been demonstrated to be  genuinely disruptive within our sector.
"Following our deals with infrastructure builders to treble the size of our own network, we are thrilled to be able to reach even more firms again by partnering with Sky."
Commsworld's unique approach features the operation of its own substantial core network, with metro access reach in areas it has customer density and utilises 3rd party networks such as Sky to reach the rest of the UK.  Crucially, Commsworld interconnects with the likes of Sky and others in numerous distributed locations across the country to limit a site's 'off-net' distance to an absolute minimum. This enables it to provide best of breed, ultra-low latency Wide Area Network (WAN) services to its rapidly growing base of SME, Large Enterprise and Public Sector clients alike.
Mike Greening, Strategy and Commercial Director of Sky's Business Communications division said: "Commsworld have great presence in Scotland with ambitious growth plans for the wider UK. By offering Sky Ethernet, we believe it will help them to build on their current successes, with our nationwide exchange footprint complementing Commsworld's own expanding network infrastructure across the UK.    We are delighted to be adding Commsworld to our industry leading line up of partners and look forward to working with Charlie and the team."