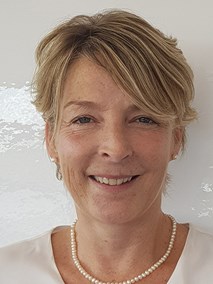 SCOTLAND'S largest independent telecoms company has swooped for a new Account Director to help further expand into new areas of business and enterprise.
Sam Reymbaut is bringing over 20 years of industry experience to her new role at Commsworld, where her wide ranging remit will open doors with an array of new clients.
As part of her role, she will be responsible for overseeing the firm's range of large enterprise, council and corporate contracts.
The move for Sam comes following a year as Account Director at Unify, the newest acquisition to Atos, where she was centrally involved in business development and client relationship across the public sector in the North East of England and Scotland.
This experience, alongside previous roles in business development and acquisition management at Capita and Telefonica will stand Sam in good stead to drive further growth for Commsworld in the public sector.
Sam said: "It's a fantastic time for me to be making the move to Commsworld. The firm is growing and adapting to a matured public sector and by securing large scale contracts has seen it ultimately transform as a business.  
"I've been familiar with Commsworld for many years and it is clearly an agile organisation which can offer a high level of service to its customers, which attracted me to the company in the first instance.
"I'm sure my role will be constantly evolving, looking for new opportunities and expansion where possible for the business."
Sam joins at a particularly exciting time for Commsworld, which has recently announced its plans to build its national optical core network across the UK – the largest investment of its type in the organisation's history.
In doing so, the Edinburgh headquartered firm will become the operator of the UK's largest privately-owned network.
Ricky Nicol, Chief Executive with Commsworld, said: "Bringing somebody of Sam's expertise into the business is a real boon for us all.
"Our fairly recent involvement in these important public-sector contracts really has been the launchpad for the blistering growth of the business.
"It is so important that we deliver the level of service to these contracts that the business community has long received and Sam will play a major role in this."