Commsworld, Scotland's largest independent telecommunications provider has announced record revenues with surging growth also forecast.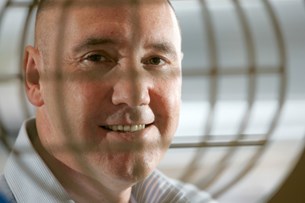 Commsworld has enjoyed its best ever financial year, with revenue for 2017[1]of over £15 million, up 15% on the previous year.
The impressive growth comes following a number of large public sector contract wins, including work on ICT contracts for both City of Edinburgh Council and Scottish Borders Council.
Projections for 2018 are showing even stronger growth, with an expected turnover of more than £20m, after the firm landed its largest ever deal, a milestone seven-year £30million agreement to become thekey provider within Glasgow City Council's Information and Communication Technology (ICT) contract.
The firm has also been able to grow its headcount, with more than 80 staff now employed across locations including Aberdeen, Glasgow and Edinburgh – and is hoping to reach 100 in the coming months.
Ricky Nicol, Chief Executive of Commsworld said: "It's been a terrific year and it's testament to the hard working team we have that we've enjoyed this record year of growth.
"We're all delighted that 2017 has been the best year in our history. After taking the decision to provide a personal and tailored service to businesses, we've seen more and more clients join us or choose to renew their contracts with us.
"But the real step up for us as a business has been proving that we can deliver excellence on the biggest public sector ICT contracts in Scotland."
Commsworld landed contracts with both City of Edinburgh Council and Scottish Borders Council to ensure those living and working in the regions will benefit from ultra-fast broadband which will transform both area's wider infrastructure.
In Edinburgh, this has resulted in 400 sites to be serviced by the Pure Fibre Wide Area Network. All primary schools will now benefit from bandwidth at a minimum of 100MB – and all secondary schools have gigabit speed connections.
The firm also works with a whole host of leading private sector organisations, from the smallest of the SME sector, to the some of the largest organisations in the country, delivering mission critical internet, data, cloud and voice communications.
Its work on Glasgow City Council's ICT contract, announced in early 2018, will see it now play a major role in transforming Glasgow into one of the world's most digitally advanced cities.
The work will result in a massive upgrade of the existing connection speeds, making them 100 times the UK average and a stronger network will mean more robust and stable connections.
Ricky added: "The new contract with Glasgow City Council represents a major step forward not only for us as a business, but also Glasgow as a city.
"One of the most satisfying parts of our rapid growth has been being able to employ more and more people to work on projects such as these and allow them to share in our success.
"Just as the work carried out will create very real, tangible benefits that allow Glasgow to be at the forefront of the digital revolution, so it allows our talented team to expand and create the best possible product for our customers."
The Glasgow contract is the largest in Commsworld's 23 year history and will also see the firm rollout an IP Telephony solution for more than 16,000 council users and a 550+ seat Contact Centre.
[1] Figures for 12 months ending December 2017