A HOME-GROWN Scottish tech firm has taken a crucial step after successfully listing on a UK public sector framework that has generated £1.7billion in contracts since 2012.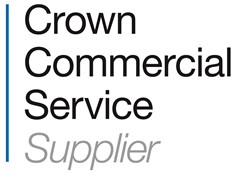 Commsworld has won approval for its services on G-Cloud 9 – where it will compete alongside industry giants such as Vodafone and BT for a share of more than £700million per year in public sector contracts.
Following a rigorous process, the Edinburgh headquartered firm will be able to offer its major service areas to all UK public sector bodies. These include voice telecoms, network connectivity, cloud security and contact centre services.
Its latest milestone coincides with the emergence of SMEs on the platform, winning 61% of all contracts in 2016, in contrast to just 48% in 2013 – highlighting a distinct and changing trend in the wider sector.
Andy Arkle, Commercial Director at Commsworld, said: "Joining this framework is another important milestone in the business's growth.
"G-Cloud 9 puts us on a footing with the biggest service providers in the UK as we look to provide our high-quality service to more and more people across the country.
 "It is also an endorsement that we are seen as a reliable and credible organisation capable of meeting the high demands of public service."
Government frameworks are agreements between the government and approved suppliers. Buying services through frameworks is faster and cheaper than entering into individual procurement contracts as the government and suppliers have already agreed basic terms of use.
Public sector organisations can use a digital marketplace to access services from different frameworks like G-Cloud, which offers cloud services such as content delivery networks or accounting software.
Following multi-million-pound public sector ICT contract wins on the Scottish Borders Council and City of Edinburgh Council, Commsworld is looking to consolidate an increasingly strong position in the Scottish telecoms and network communications markets.