SCOTLAND'S Finance Secretary Derek Mackay has revealed a £600million programme bidding to ensure every business in Scotland receives high-speed broadband internet access by 2021.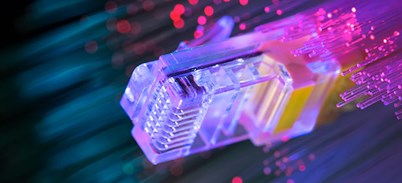 The country's tech community has been broadly welcoming of the proposal, which is designed to ensure that Scotland's economy is prepared for a digital future – and that no business is left behind.
As Chief Executive of Scotland's largest independent telecoms firm and provider of next-generation networks, Commsworld's Ricky Nicol has been fortunate enough to be in a position to offer advice to the Scottish Government.
Closely following Thursday's announcement, Ricky said: "What the Scottish Government is doing is brilliant, far beyond the norm.
"Having previously had the opportunity to meet Fergus and his team and input our thoughts on Scotland's digital infrastructure it is very encouraging to see these reflected in the excellent initiatives from the Scottish government.
"This investment will be a real boost that could really make a difference.
"The government target is a minimum of 30mb superfast broadband to every business and residential premises which is three times the 10mb offered in England.
"This is even more incredible when you consider the terrain and logistics in Scotland. For example getting superfast broadband to places like Strathpeffer.
"We will be working in partnership with the Scottish Government to offer advice as although 30mb is incredible at the moment, and faster than most people have in their homes and offices, technology moves very quickly.
"So we'll work with them to ensure Scotland stays at the forefront and cutting edge of the infrastructure landscape."
If you'd like to discuss how your business could already benefit from the transformative effects of a fibre-to-the-premises internet connection, make sure to get in touch.