A leading Scots tech firm has seen an increase in Oil and Gas sector client wins in 2016 – attributed to a change in attitudes in the North East economy.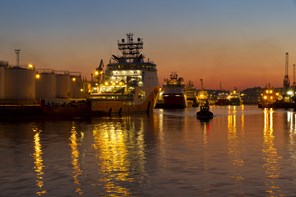 Commsworld, Scotland's largest independent telecommunications and digital services provider, has recently secured landmark contracts with key businesses in the region, many forced to address operational costs during the tough economic climate.
Since the turn of 2016, it has landed new contracts with a number of established firms, including Harris Caprock, Fugro Subsea and Statsgroup, forming an increase in new North East clients and continuing growth despite difficult trading.
Despite the further complications of the EU exit, Commsworld is expecting the trend to continue as it looks to build on the initial success of CityFibre's ultra-fast Aberdeen CORE network, which the firm is connecting local businesses to, providing the potential of gigabit speed network capability.
An expansion to the existing infrastructure will underline this positive outlook, as Commsworld help extend the current network by 59 per cent. An additional 32 km of infrastructure will be put in place over the next 12 months putting more people than ever in reach of the CityFibre network.
Ricky Nicol, Chief Executive, said: "It is evident that a great number of businesses in the city are either feeling the pinch of the low oil price directly or the knock on effects of the industry downturn and simply need to make efficiency savings.
"Slow and inconsistent internet speeds cause untold harm to businesses, but with a gigabit connection ultra-fast speeds are possible which in turn helps efficiency with faster upload speeds, the bandwidth to cope with cloud computing and resilient connectivity – all benefitting the bottom line."
Commsworld has been able to connect a number of its clients to the CityFibre network while also utilising Brightsolid's data centre, now accessible via the firm through the Aberdeen CORE network – and able to provide businesses with vital data handling from the centre at ultra-fast service speeds.
Ricky added: "The opportunity to tap into the state-of-the-art data centre on Brightsolid's Lang Stracht site is saving firms both the expense and the sheer space requirements of their own extensive servers and instead makes for an easy decision for many firms faced with modernising systems at this difficult time for the industry.
"Aberdeen is of course facing difficulties, but the technological infrastructure it now has in place is at the absolute highest end of what is achievable – and puts the city amongst the likes of Stockholm and Seoul as global tech leaders.
"Hopefully, that very infrastructure will have a star role in ensuring that the North East economy will return to where it should be."