Commworld, Scotland's leading Telecommunications Network Provider is cornering the Scottish legal market – and is now supplying 20 per cent of its top legal entities with network and communications solutions.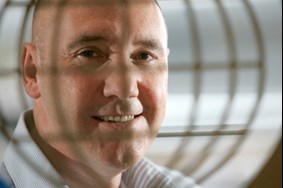 With significant client wins in 2016 including Burness Paull, Shepherd and Wedderburn and Anderson Strathearn, Commsworld can now count 11 of the 55 firms listed on the most recent Legal 500[i] directory of top performing Scottish firms as customers.
The firm's growing roll call of law firm clients is a key factor in its significant recent success, as it looks to further expand on 2015's record contract win with CGI as part of the £186m City of Edinburgh Council ICT contract.
Ricky Nicol, Commsworld Chief Executive, believes the firm's ability to offer highly advanced solutions across voice and network, while remaining a flexible and responsive SME sized business has helped it build a reputation amongst Scotland's most influential legal firms.
He said: "It's fantastic news and testament to the hard work we've put in over the past few years that such an important sector is showing this level of trust in our business.
"Fast and secure communications are, of course, vital for the smooth running of legal practices and the privacy of their clients – and we are delighted to be able to offer this across the board.
"We realise what a valuable endorsement these kinds of figures are and how well they reflect on what we do."
New technological advancements, including the implementation of the CityFibre Edinburgh CORE ultra-fast business network – of which Commsworld is the official partner, has helped boost its business further and involvement in similar projects in Glasgow and Aberdeen have increased reach and exposure throughout Scotland. 
Providing these companies with ultra-fast broadband in addition to calls through Voice over Internet Protocol (VoIP) services that allow people to use one number over several desks, while driving down operating costs, Commsworld can offer a bespoke and tailored service to its clients.
Ricky continued: "Our market share in this profession is indicative of the growth we're seeing throughout the whole business.
"The resurgence of personal communication along with a growing appetite for a service that fits each specific business has helped us expand as we have diversified our services."
Commsworld employs 63 staff dedicated to providing outstanding communications to businesses and organisations throughout Scotland.
[i] http://www.legal500.com/c/scotland/corporate-and-commercial/corporate-and-commercial-edinburgh-and-glasgow