Scots business leaders feel broadband is inferior to rest of the UK and affects growth and productivity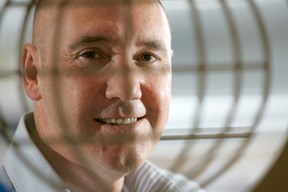 London and Edinburgh, 21 May 2015: Over half (52%) of IT decision makers in Scotland believe the country's broadband infrastructure is inferior to other parts of the UK, despite 61% of citing improved internet connectivity as key in supporting economic growth, a new YouGov poll reveals.
Commissioned by network infrastructure provider, CityFibre, the study found 92% of respondents view high quality, fast broadband as important to the success of their company. When asked about businesses in Scotland in general, improved internet connectivity was the most commonly cited driver behind economic and business growth (61%), this ranks higher than a reduced rate of tax (48%), improved national and international transport links (59% and 37% respectively) and increased housing construction (23%).
The survey uncovers some alarming results from businesses across Scotland including cities like Edinburgh – home to important financial and growing tech clusters. 40% of respondents for example said they have regular concerns about poor internet having a negative impact on their company. 
65% of businesses in Scotland surveyed, said insufficient internet would cause a drop in office productivity, while 42% said it would affect their ability to grow and 69% said their customer service standards would suffer as a result. Worryingly, many companies (47%) felt that poor Internet would adversely affect their decision to invest in new technology – such as cloud and VoIP services.  
Most concerns could be addressed by the introduction of modern, digital fibre network services, according to the poll. For instance, 44% of respondents believe revenues will increase, while 55% and 68% believe cost efficiency and productivity would improve respectively should gigabit speed internet become commonplace.  
Commenting on the findings, which were released to coincide with the official launch of Edinburgh as a Gigabit City next week, CityFibre's city development manager James McClafferty said: "Fast, reliable broadband connectivity is vital in modern business, The fact that 61% of the IT decision makers we polled in Scotland agree and yet over half (52%) of them rate their current service as substandard should be a real concern.
"Scotland is a vital part of the UK economy. Regions like Aberdeen, Edinburgh and others are powerhouses of important industries like oil and gas and financial services. Such areas are in desperate need of cutting edge technology in order to carry out their day-to-day business. More importantly they need the network infrastructure to support it.
"Through our on going work in Aberdeen and our plans to build one of the largest, most modern fibre networks in the world in Edinburgh, CityFibre is dedicated to ensuring the country is digitally future proofed for decades to come. We would encourage all business in Edinburgh to join our Gigabit revolution and sign up to be amongst the first to benefit from these services."
Richard Nicol, CEO of CommsWorld, CityFibre's partner in Scotland added: "The digital advances in Scotland over the past 5-10 years have been phenomenal and the amount of new digital businesses appearing that are helping to grow the economy is fantastic.
"However, without the proper infrastructure there will always be a limit to what can be achieved and at some point capacity will become a huge issue. These IT decision makers are the first people who will start to see these limitations being reached and that is reflected in their responses.
"What CityFibre are bringing to Edinburgh is a game changer that future proofs the city for decades to come and offers the chance for substantial economic growth as well as a list of other business and social benefits.
On completion, the Edinburgh fibre network will span 150km – 50km of which will serve Edinburgh city centre. Together, CityFibre and Commsworld will ensure that as many as possible of the 7000 businesses within reach of the network will benefit. The network will be built based on CityFibre's 'Well Planned City' model which accommodates current and future capacity requirements from the business community, public sector, mobile operators and datacentre providers.