Commsworld are delighted to be sponsoring the Rivals4Charity 2015 Edinburgh Rivals football event.  The derby will take place on Sunday 26th April at Easter Road Stadium between Hibs Fans and Hearts Fans.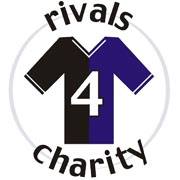 The annual event hopes to raise £3000 each for club foundations,Hibernian Community Foundation and Big Hearts.
Not only is this a great event that helps local charities but it brings the community together to raise awareness, raise funds but more importantly creates a positive experience for everyone involved.
You can keep up to date with their fundraising targets over on their Facebook page, and if you would like to watch this momentous game you can pay at the gate on the day.