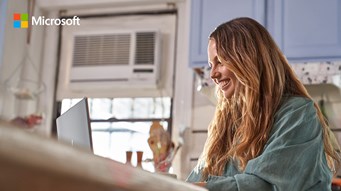 Microsoft has recently announced a change in how customers purchase and manage their licenses through their Cloud Solution Provider (CSP) Program which means significant changes to Office 365, Microsoft 365 and Dynamics licensing. 

Microsoft New Commerce Experience
In January 2022, Microsoft launched the New Commerce Experience (NCE). This change will impact the way you purchase you Microsoft 365 licenses but is designed to reduce complexity and costs offering a more tailored solution for your business needs and goals.

What does this mean for my business?
The New Commerce Experience will be the platform on which all Microsoft products and services including Azure, Microsoft 365, Dynamics 365, Power Platform and Windows 365 are provisioned.

How will this affect my business?
The New Commerce Experience was released for general availability in January 2022 and from March 2022 all new orders will be placed on the New Commerce Experience with price increases will come into effect at the end of June 2022. Customers will have the choice to protect their current pricing by committing to a 1 or 3 year contract before this mandatory price increase deadline.

From July 2022 all new subscriptions will automatically be placed on the New Commerce Experience as well as renewals or changes to existing subscriptions such as license quantity increases or decreases.

What are the major changes?
New subscription term options: Monthly, Annual (Paid Monthly or Upfront), 36-Month Subscriptions (Paid Monthly, Annual, Upfront)
New monthly-term offer: with a 20% price increase in general and 35% on some subscriptions for customers who need term and seat-count flexibility
Easier Subscription Management: Option to blend short- and long-term offers for customers with seasonal or business-volume fluctuations
What are my next steps?
As a Microsoft Partner we're here to help, we know you may have many questions so please don't hesitate to reach out to your Commsworld Account Manager to discuss this in more detail. Call 0330 121 000 or email info@commsworld.com.