Back in 2017 BT announced its intention to close the Public Switched Telephone Network (PSTN) in 2025 after many decades of use which supports Wholesale Line Rental (WLR) and the Integrated Services Digital Network (ISDN) with a need to be replaced with newer technologies.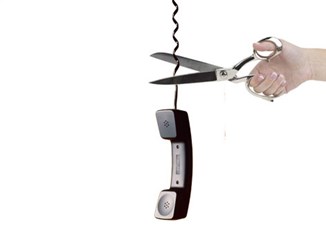 The following year the UK Government shared their "Future Telecoms Infrastructure Review"  in which it stated its ambitions to provide world-class digital connectivity that is gigabit-capable, reliable, long-lasting and widely available across the UK and have set an ambitious target for 15 million premises to be connected to full fibre by 2025, with nationwide coverage by 2033.
As part of this review, it set out the changes that need to be made to meet these goals including customers switching to these new full-fibre networks and retiring the legacy networks (PSTN).
Why?
The UK and countries around the globe are undergoing a digital transformation, and are moving away from line-based phone networks to internet-based networks.
The PSTN is an ageing network used for calls and data services carried via analogue copper lines, and is no longer fit for purpose.  Our daily lives are so dependent on technology that these old networks are creaking under the strain. Full-fibre networks are faster, more reliable, and more affordable to operate than their copper predecessors so it makes no sense to run the two in parallel.
With a UK wide strategy focus and investment in digital infrastructure this will ensure our networks are future-proofed.
What services are affected?
The PSTN supports land lines, traffic light systems, emergency phone lines in lifts along with alarm systems and ATMs.
ISDN has been the default business phone solution for businesses. Although your internet / data will not be affected by the ISDN disconnection, if your business is currently using ISDN, you may need to upgrade it to accommodate your voice calls, video and messaging.
Withdrawal Timeline:
Whilst these services can still run until December 2025, come September 2023 there will be no new sales of these services. Businesses shouldn't leave migration of these services until the last minute, now is the time to plan and find out more.

Making the Switch
Commsworld want to help our customers to ensure the withdrawal is managed in the best possible way to guarantee a smooth transition and minimal disruption to your service. We are specialists in delivering communications solutions, we can help you understand what's available and to make the transition from ISDN to IP smooth and painless.
Get in touch to find out more and determine the right service for your business.