With the way that modern purchasing has grown, I don't think anyone can deny… we all love a deal.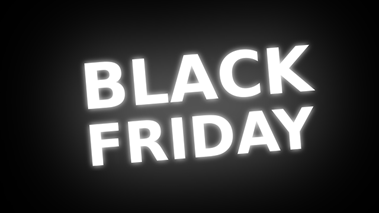 This is amplified when days such as Black Friday and Cyber Monday come around, the adverts, the percentage cuts and the snappy headlines all attempting to hook us into impulse buying a brand-new bit of kit. Whether we need said item is sometimes questionable but the way that the words "20% off" or "Buy One Get One Free" can turn a head or ultimately be a deciding factor is indisputable. A black Friday shopper is said to plan on spending £251.20 and due to the convenience of the internet shopping 56.11% of consumers plan to shop purely online with 35.39% planning for online and instore. This mode of online convenience is greater than ever before;  the ability to access that BRAND NEW 100" Smart 8K UHD Television you've always wanted, from anywhere, just by using your smartphone. But there are definitely a few things to look out for when getting bombarded by all the deals.
Unreliable Links
Be vigilant – don't just jump on the first opportunity at an alluring post on social media or in your emails which sounds too good to be true. Do your research on a product and don't click on links which you are wary of as this can lead to massive implications for you or your organisation. By clicking on a simple link at work, it can put your whole organisation at risk if you are not careful. With 57% of people saying they have done so because they didn't think it was spam and 33% saying it was by accident shows how easily it can happen. So be careful if you see an email stating it's got the best deal since sliced bread as it could be too good to be true.
Protected Reliable Websites
If you come across a Black Friday online sale and begin to become sceptical the advice would be to leave as soon as you can. If the website does not look legitimate and is asking you for more than the usual details for a purchase then abort. For all you know there might not be an actual item being sold or your data might be the pursued item from this so be wary. Looking for little signs can go a long way such as "https" being in the URL web address to keep your device or network safe.
Password Protection
Make sure to use strong passwords, alphanumeric passwords are the recommended type to use making sure there is a wide variance in the numbers, letters and symbols used to make it as difficult as possible for hackers.
Trusted Networks
It is advised not to use a public network when making purchases due to the potential risks that lie in the use of said networks. For all you know a hacker may have accessed the network and by you signing into it they can see what you are doing and even access your device leading to attacks. If you don't have access to a private Wi-Fi connection and have to use public Wi-Fi then having software installed such as a VPN can come in useful as an added layer of protection that will encrypt your browsing history and activity.
It's an exciting time of year with Christmas just 27 days away and sales coming thick and fast, but be mindful around what you see online, as it might be an unwanted gift that you remember this season rather than a good one.