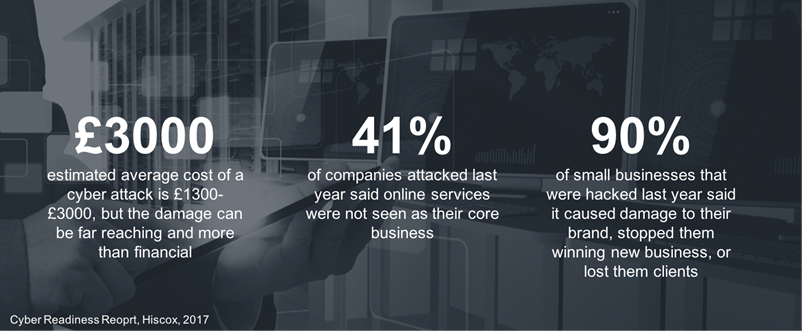 The Scottish Government are running a Cyber Essentials Voucher Scheme which offers SMEs a voucher up to the value of £1000 to help business become more secure and to achieve the Cyber Essentials Certification.

Commsworld and ECS are IASME Gold certified and can help businesses take advantage of this offer, we can work with you to gain certification and guide you through the process every step of the way.

Cyber Essentials is a UK Government backed certification, run by the National Cyber Security Centre being increasingly recognised as a cost effective way for organisations to protect themselves against cyber attack.

Know the risk and protect your business

As an SME, there's a one in two chance you'll experience a cyber breach. And it doesn't only apply to companies working in the digital sector. Companies from across different industries and sectors are targeted by cyber criminals on a daily basis for their intellectual property or customer data.

We have already taken many of our clients through Cyber Essentials certification and offer a Cyber Essentials Managed Service which manages your IT within your Cyber Essentials policies to keep you compliant to Cyber Essentials.