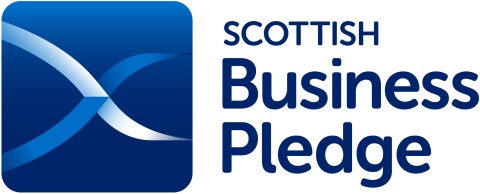 Commsworld has committed to the Scottish Business Pledge, an initiative and values-led partnership between the Government and businesses.  This pledge is to help drive productivity, competitiveness, sustainable employment, and workforce engagement and development.
Commsworld has endorsed the Living Wage, one of the main components of the business pledge for a number of years now.
Ricky Nicol, Commswold CEO says "We recognise the contribution our staff plays in our success and are firmly of the view that employers should reward their staff fairly.
The Scottish Business Pledge is in place to help businesses grow stronger and help make Scotland a thriving country with a prosperous future."
What is the Scottish Business Pledge?
It is built on:
a commitment from the Scottish Government, and its partners, to support sustainable business growth in Scotland
a voluntary code of business practice which you can use to guide and boost the future development of your company
a mutual pledge to ensure that prosperity, innovation, fairness and opportunity develop hand in hand in Scotland
 By signing the Scottish Business Pledge we have committed to:
Paying the living wage
Not using exploitative zero hours contracts
Supporting progressive workforce engagement
Investing in Youth
Making progress on diversity and gender balance
Committing to an innovation programme
Pursuing international business opportunities
Playing an active role in the community
Committing to prompt payment
Click here to find out more about the Scottish Business Pledge