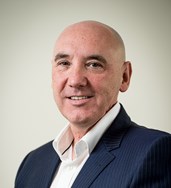 When I set out to write this blog I didn't realise how hard a task I had set myself following previous blogs.
In the past I've described the year before as "transformational", "outstandingly successful" and taking "things to a new level".  How am I supposed to surpass that lot?
Well, I have to because 2017 was another unbelievable year that somehow surpasses the previous successes added together!
It would be all too easy to point to the signing of the Glasgow City Council contracts and almost leave it at that.  That project, whilst hugely significant and genuinely game changing, hides a fantastic year from all the other elements of our business and they all collectively contribute to the ever-growing reputation that Commsworld have gained so far.
I spend a fair amount of my time talking to the senior Managers of Clients, Suppliers and Competitors, and I can assure you that without exception, they constantly heap praise on our achievements and growth.  I find it bit unreal myself, but Commsworld was described to me recently as the number 1 organisation in our space in the UK.  An amazing accolade.
So what have we done then in 2017?
Of course, there is the game changing Glasgow City Council contract, but lets put that to one side for now.  All parts of the business continue to perform well and grow.  The ongoing deployment for the remainder of the City of Edinburgh Council deployments has been extremely well managed and under control with positive feedback from our client. 
The other Sales routes to market continue to deliver well with some high profile, Professional and Enterprise client names being brought to Commsworld for both Voice and Network.  The Partner Channel continues to grow with new Partners and growing revenues.  Business Development was focused on Glasgow but continues to be engaged in other large-scale opportunities that we would hope to progress throughout 2018.
Our current opportunity pipeline now includes Major Banks, blue chip Enterprise companies, Airports and much more.  A fantastic change from only a few years ago.
Our deployment Provisioning and Engineering teams have been bolstered to be able to manage the increase in deliveries to other clients such as Scottish Borders Council, Shepherd & Wedderburn, Burness Paull and many more.  These teams will bring all their learned experience and knowledge to the Glasgow deployment with Project Management focus and enhanced tools.  There has been a significant improvement in the quality of our control documentation and processes and we retain our ISO accreditations that are key critical as evidence of our controls and quality management.
The Fluency Network is a real differentiator and continues to grow, expand and deliver an ever-increasing amount of circuits to our clients.  The current circuit count is 4,300 achieved in under 5 years which is amazing and demonstrates that we are not a 'small' player.  We now have 47 PoP's across the UK, a number that seems to change every time I ask but with some interesting developments into Wales, remote Scottish locations and Scottish Borders to name but a few.
We often don't pay enough attention to the other Cloud solutions in our portfolio such as Cloud Firewall and Cloud VPN , Hosting and Compute but these platforms support our virtualised Voice solutions and offer a range of exciting techy solutions that we need to promote better and enhance our Cloud portfolio.  We are preparing some exciting news on new developments over the coming months that go a long way to keep growing the profile.
Importantly, I never forget the efforts of our staff in all other functions.  They are often not recognised for their work but I fully acknowledge that the company could not function in a professional client facing manner without everyone pulling together.  This is one of the aspects that makes us stand out from the crowd and huge thank you to all.
Then there is the 'boring' subject of Financials.  A running joke of course but many a company has slipped away due to poor financial controls and once again, we can demonstrate excellent results in this area.
There are few organisations in the UK who can demonstrate an average compound growth on revenue of 23% over 4 years, a performance Commsworld already tracking to achieve as we forecast breaking through the £20M Turnover figure in 2018.
With the contracts we already have signed and are long term, we know we have committed future recurring revenues of over £ 50M.  Very few companies in our space achieve this level of contracted revenues growth if taken proportionally.
However, we mustn't lose sight that our growth does incur costs.  More people, enhancing Systems and expanding the Network.  We will have to find more office and working space in Glasgow during the project deployment and funnily enough, clients tend not to pay you until the work is complete.  However, we are financially strong with no debts or loans, all of which puts us in a strong position when clients want to review our capabilities.
The Glasgow Council contract is full of superlatives.  The largest Public Sector of its kind in the whole of the UK in 2017, therefore, Commsworld's largest contract and as we are contracting CityFibre to build the Network infrastructure, it is their largest contract as well.  For Commsworld it is a 7 year contract to provide Managed Network and IP Telephony into 575 locations and over 16,000 users.  The deployment will take two years and more requirements will develop out of this contract as time goes by.  An outstanding £30 million total contract value and another game changer for Commsworld.
That means we need to and have procured more staff and premises to deliver the projects professionally.  As I write this article the staff count is now 81 and will probably change again soon, but a marked increase from the circa 50 numbers we have had for many a year and not that long ago.  Everything is on the increase.  Business results, sales growth, staff numbers, client base, circuit count and so on.  What a fantastic position to be in.
In summary, what an extraordinary year 2017 was and that sets up 2018 to be another outstanding year if I can only think of suitable descriptive words for next year.  We already know of other exciting developments for Commsworld that we will share when they are confirmed and we can, but I can assure you, all initiatives are geared to continued company growth and expanding into new markets. 
Our profile continues to increase, and we now have the highest levels of presence we could possibly ask for.  For the people who already describe us as being number one, it might seem difficult to improve on that, but I fully intend to try!
So, a huge thank you to all staff as I totally believe that the people make a company.  Likewise, a massive thank you to our clients, who have placed their trust in us and have been with us for years because we value all of that most highly. 
Should anyone want to chat over some of the topics just: -
Call me -    07968 613335
Email me - Ricky.Nicol@commsworld.com
Twitter -    @rickynic