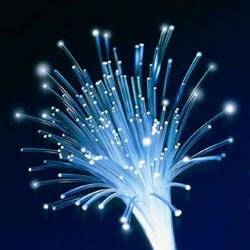 If you run a start-up business, or are thinking of doing so, there's some excellent news on the horizon.
By all accounts, the Scottish start-up sector is truly thriving at the moment, and future plans to roll out full fibre connectivity across the country could give businesses an extra boost.
In its recently published report on The Economic Impact of Full Fibre Infrastructure in 100 UK Towns and Cities, UK fibre network infrastructure provider CityFibre has described the impact and benefits full fibre connectivity could bring. The report touches on a number of key areas including the environment, employment, healthcare and business.
Making life easier for entrepreneurs
The report predicts that access to a full fibre connection - a connection which offers gigabit speeds of up to 1,000 Mbit/s - will make it easier and less expensive to start a new business.
According to the report, 99 percent of start-ups are micro businesses, which are businesses with only 1-10 employees. It also predicts 95 per cent of such businesses will remain micro firms for the life of the company. Low staff numbers mean working practices have to be as lean and productive as possible, which is why a full fibre connection can be vital to start up success.
Counting the benefits to small businesses
Nowadays, having small business doesn't mean you have to operate that way.
For example, gigabit connectivity will improve computing and storage abilities for small business owners. Additionally, access to cloud computing will make collaboration simple and effective, allow for more flexible working - such as working from home - and make access to important data and documents faster. This significantly reduces the need for investment in expensive IT equipment. The shift from capital expenditure to operating costs and reduced cost of entry to a market will make it possible for more entrepreneurs to kick start their business ideas.
Unified Communications can benefit businesses of all sizes and start ups are no different, having ultrafast connectivity will ensure your business runs seamlessly, and all your devices and applications can talk to each other increasing efficiency, flexibility and productivity. By embracing cloud computing, more start ups will enjoy the opportunity to scale up as their business grows.
Ofcom has put together a handy guide on 'What communications can do for your business' including the benefits, how to speed up your business with connected services and most importantly how you can get connected.
A good time to be a start-up
Schemes like the Broadband Connection Voucher Scheme in 2015 saw more than 55,000 businesses across the UK benefit from grants of up to £3,000 to improve the speeds of their internet connections. These businesses on average reported a £1,300 a year increase in profits, with a new job being created for every four new connections. This meant that for every £1 the UK government invested into the scheme, more than £5 will be returned to the UK economy.
Looking ahead, the CityFibre report estimates that full fibre across 100 UK towns and cities could generate £2.3bn in the start up sector across 15 years. With these stats and the Government's pledge of a £500 million investment in technology initiatives, including full fibre broadband, it's no wonder that the start up sector is thriving with Scottish businesses at an all time high and the future looking promising.