If you're familiar with what we do here at Commsworld, then you probably already know that in 2016, we worked with CityFibre to roll out a ground-breaking 150km fibre optic network across the City of Edinburgh. This helped Edinburgh win the title of the UK's largest 'Gigabit City' and is part of the City of Edinburgh Council's aim to transform digital services across the Scottish capital.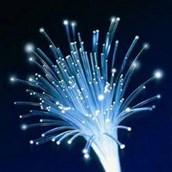 Now businesses and local services in Edinburgh are reaping the rewards of access to a pure fibre network. Today, let's look at how high speed connectivity is changing life in one of the capital's schools - for the better.
Pure Fibre and Portobello High School
Based on the east side of the city, Portobello High School is one of the largest in Edinburgh, with 1,300 pupils passing through its doors each day.
Our collaboration with CityFibre to turn Edinburgh into a Gigabit City has given Portobello High School the chance to shine and enjoy the numerous benefits cutting edge technology can bring to education.
By connecting to the Council's state of the art, full fibre Next Generation Network, via a dedicated 1Gb fibre connection, the High School has been able to make wi-fi available throughout the campus. This makes learning more flexible, agile and accessible to all - and lessons no longer confined to just the classroom.
Tablets and laptops are now commonplace in modern high schools, and Portobello's super fast internet speed ensures such devices run smoothly.
Pupils at Portobello also enjoy access to Apple TVs in every classroom and can airdrop data at the touch of a button. Gone are the days of having to fiddle around with projectors and laptop wires. Advances in technology are also making it easier for pupils to collaborate on projects and share data with each other.
When it comes to lunchtime, the school operates a cashless catering system. Pupils preload cards with credit at a connected payment meter and simply swipe to pay for their food in the school cafeteria. This means queues are shorter, and also there is less discrimination for children that receive free school meals.
And learning doesn't stop at the end of the school day - of course, homework must be completed! The reliable connection means Portobello High School can use a cloud-based system to give pupils access to their homework assignments from anywhere, at any time. Once an assignment is complete, it can be uploaded to the cloud for safekeeping. No more opportunities for the dog to eat the homework...
Portobello High School is just one of the many schools, universities, community centres, libraries and other council-run sites in Edinburgh, and across Scotland, to benefit from the new Pure Fibre network. It isn't hard to imagine several other educational establishments following in Portobello's footsteps.
School is a place where young minds are shaped, career paths forged, ideas nurtured and hard work comes to fruition. Pure Fibre is the next step in bringing all our schools into the digital era, and keeping Scotland at the forefront of the digital revolution.